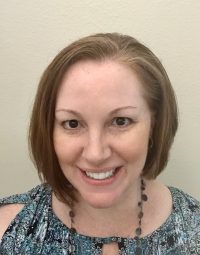 Joleen R. Fernald, PhD, CCC-SLP was awarded Board Specialty Recognition in Child Language from the American Speech Language Hearing Association. Joleen follows Greenspan and Wieder's model, DIRFloortime® , when working with children and families and is a Training Leader and Expert Provider. She has a special interest in the social emotional development of young children and its impact on their speech and language skills. As a speech-language pathologist, Dr. Fernald works with children who have a variety of communication disorders. She partnered with Easter Seals NH in 2006 to begin an assessment and treatment clinic specifically for children with selective mutism and has recreated the model in the Tampa Bay area of Florida as well. She enjoys public speaking and has presented nationally on the topics of childhood apraxia of speech and selective mutism.
Lilibel Bernhardt is an Occupational Therapy assistant and a PhD candidate in organizational psychology with a focus on sensory integration in the workplace. She is devoted to being a fieldwork educator and teaching pediatric therapists how to efficiently work with children that fall under the autism spectrum. Her biggest interests are sensory integration techniques and emotional regulation techniques for children within a wide range of ages and diagnosis.
Due to her love for sensory integration and the similarities utilized between it and the Floortime Approach,  Lili has decided to pursue certification in Dr. Greenspan's DIR model, in order to better support emotional development levels in children.  She has a special interest in teaching and training in order to support children and prepare them to go out into the workforce. She believes that the ability to communicate in all relationships that are shared among peers set the stage for a healthy foundation of lifelong learning.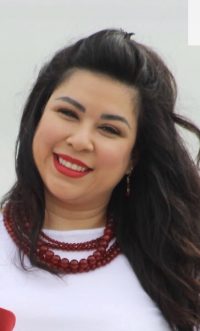 Emily Moniz has her degree in early childhood education and is currently working on her masters in special education. She has worked with children with special needs for over 15 years, and has been with REConnections since it's inception.  She has a passion for working with our young learners, recognizing their individual differences, and helping each child progress in all areas of of their development. Emily is a homeschool mom of four, and is originally from Canada. 
Reverend Chad C. Fernald was born and raised in the seacoast region of New Hampshire, where he lived until moving to Florida in 2014 with his wife Joleen and their daughters Cheyenne and Abigail. Chad graduated with a BA in History from Gordon College (1995) and earned his Masters of Divinity from Gordon Conwell Theological Seminary (2001). Chad was ordained in 2001 and currently holds his ordination through the Florida Conference of
Advent Christian Churches. Chad has served on denominational boards in NH (2010-2014) and FL (2016-present) where he serves as a District President and Conference Vice President with the FCACC. Chad has served in pastoral ministry for twenty years with congregations in Kittery, ME, Newfields, NH and Dover, NH, as well as having taught 9 th -12 th grade at Portsmouth Christian Academy in Dover NH. In 2014 Chad founded Community Faith Network, a home based church ministry in Trinity, FL. where he serves as pastor/teaching  elder.  Chad is also a published author (Reflections on the Cross 2013; Living Wisdom:  Principles for a Life Well Lived 2016 and several journal articles) as well as a certified Life Coach.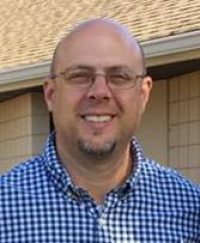 Tracy graduated from the University of Florida in 2000 with her Bachelors Degree in Occupational Therapy. She has primarily worked in outpatient pediatric centers and currently works in the school system. During her career, she has specialized in treating children and adolescents who have been diagnosed with Autism Spectrum Disorders, Sensory Processing Disorder, ADHD/ADD, and other developmental delays. In 2014, she became an expert and training leader in DIRFloortime model through ICDL. Along with working in the clinic, she teaches other professionals about the DIRFloortime model online. She loves using the DIR approach in her practice, especially coaching parents and caregivers. In her spare time, she loves spending time with her husband and three children.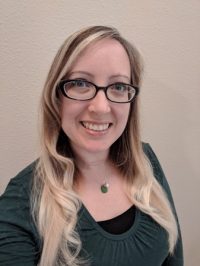 Stephanie is a special needs advocate and stay at home mom. Inspired by her son, who is affected by Fragile X syndrome, she helped establish the EHL Fragile X Foundation and currently serves on the board of directors. This organization strives to raise awareness and funds for the treatment of Fragile X syndrome and associated disorders.
Courtney Kearney McLaughlin
Courtney Kearney McLaughlin is joining us as a DIRFloortime® Training Leader consultant from The Interdisciplinary Council on Development and Learning or ICDL.Com. Courtney is excited to have the opportunity to support the families at REConnections Education Center. With an early educational focus in Psychology, Infant/Child Development, Early Childhood Education, and Applied Behavior Analysis, she later began training with Dr. Stanley Greenspan and the DIRFloortime® Model in 2001, becoming a DIRFloortime® Expert Training Leader in 2012.  Courtney also has extensive training in Neurodevelopment, and was a grant recipient for the Infant Mental Health Fellowship conducted by the prestigious Harris Institute for Early Childhood/Infant Mental Health at the Center for Early Intervention at Florida State University, earning the "Infant Mental Health Fellow" title after graduating in 2012. She has worked with children diagnosed with Autism and disorders of regulation and communication for 24 years as a therapist, supervisor, parent trainer, and clinical director of staff training. These multiple roles and professional "hats" directly influenced her passion for bridging the gaps between educational models, and helping caregivers understand each child's unique developmental profile, which allows you to feel confident that your daily interactions are providing the individually tailored support our children need to promote functional developmental growth; socially, emotionally, cognitively and behaviorally.
Courtney is very excited, and honored to be a DIRFloortime® Training Leader consultant and a board member for REConnections Education Center, a school, and community of educators that empowers families and supports a child's strengths, individual differences, emotional development, and natural way of engaging in their environment.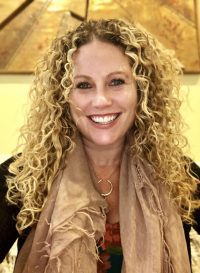 Jason Rhodes is a musical wellness educator, a music teacher, and a family man. He and his wife together own Inspire Studios. They combine their love for music and art with their passion for equal opportunities to have a school where students can come during the day for homeschool enrichment programs, and in the afternoons and evenings for group and private music and drama classes. The students are a mixture of ages and abilities. Jason is also the chairman of The Inspire Foundation. This organization funds music and art programs for children with special needs and gives young adults the knowledge and experience necessary for a future in the arts. When not working, he enjoys family time, especially travel. 
Barbara L. Wilhite is an attorney in private practice, who specializes in land use issues.  She attended Stetson University of Law and has been practicing for more than 25 years. Barb has served as chairperson of the Pasco Economic Development Council.  She enjoys supporting local organizations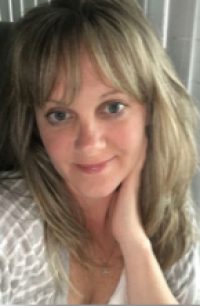 Tammy Willard is a master's level practitioner in exceptional education and a PhD candidate in Infant and Early Childhood Development with an emphasis in mental health and developmental disorders.  She holds a special education certification in New York and Florida. She taught in K-12 classrooms that served children throughout western NY and FL.  Her interest was mainly in supporting children with severe emotional constrictions within a wide range of ages and diagnosis. She then advanced into a district position as a Program Placement Specialist for Volusia County Schools.  Tammy has devoted her life to being a caregiver for her late husband who battled cancer and her little boy diagnosed with a rare genetic disorder (Smith-Lemli-Opitz).  Her work and family experiences have inspired her to further advance her knowledge in the field to support healthy foundations for similar multi-risk families in the home and in the schools. She operates a private practice supporting the needs of children and their families in New Smyrna Beach, FL.  Tammy utilizes the key features of the Floortime approach; assessing and supporting the child's functional emotional developmental levels, their individual differences and the relationships involved within that.  She has a special interest in the kind of social emotional experiences that shape our learning environments while supporting the family.  She believes that the relationships we share with others and our understanding of their individual differences set the stage for a healthy foundation for learning.  That's why her work is so deeply rooted in Floortime and she is working on the certification process in Dr. Greenspan's DIR model.  The current behavioral health of our school environments has also inspired her to pursue the work of Dr. Bruce Perry and his Neurosequential Model of Therapeutics (NMT).  It is a developmentally sensitive, neurobiology informed approach to clinical problem solving.  NMT in tangent with the Floortime approach is aligned with her beliefs that understanding our differences and, supporting our relationships are key in promoting a flourishing environment in the homes, on the playground, and in our schools.